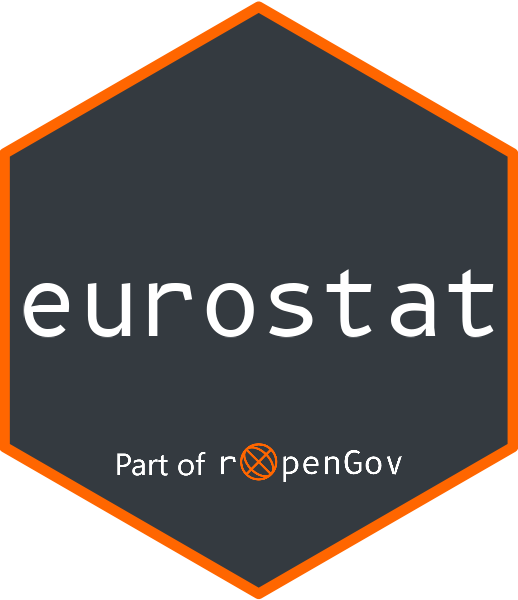 Download Table of Contents of Eurostat Data Sets
Source:
R/get_eurostat_toc.R
get_eurostat_toc.Rd
Download table of contents (TOC) of eurostat datasets.
Value
A tibble with eight columns:
title: The name of dataset of theme.

code: The codename of dataset of theme, will be used by the get_eurostat() and get_eurostat_raw() functions.

type: Is it a dataset, folder or table.

last.update.of.data, last.table.structure.change, data.start, data.end: Dates.
References
See citation("eurostat"):
# 




# Kindly cite the eurostat R package as follows:




# 




#   (C) Leo Lahti, Janne Huovari, Markus Kainu, Przemyslaw Biecek.




#   Retrieval and analysis of Eurostat open data with the eurostat




#   package. R Journal 9(1):385-392, 2017. doi: 10.32614/RJ-2017-019




#   Package URL: http://ropengov.github.io/eurostat Article URL:




#   https://journal.r-project.org/archive/2017/RJ-2017-019/index.html




# 




# A BibTeX entry for LaTeX users is




# 




#   @Article{,




#     title = {Retrieval and Analysis of Eurostat Open Data with the eurostat Package},




#     author = {Leo Lahti and Janne Huovari and Markus Kainu and Przemyslaw Biecek},




#     journal = {The R Journal},




#     volume = {9},




#     number = {1},




#     pages = {385--392},




#     year = {2017},




#     doi = {10.32614/RJ-2017-019},




#     url = {https://doi.org/10.32614/RJ-2017-019},




#   }
Examples
# \donttest{




tmp

 

<-

 

get_eurostat_toc

(

)


head

(

tmp

)




#>

 

# A tibble: 6 × 8




#>

   title    code  type  `last update of data` last table structure…¹ `data start`


#>

   

<chr>

    

<chr>

 

<chr>

 

<chr>

                 

<chr>

                  

<chr>

       


#>

 

1

 Databas… data  fold… 

NA

                    

NA

                     

NA

          


#>

 

2

 General… gene… fold… 

NA

                    

NA

                     

NA

          


#>

 

3

 Europea… euro… fold… 

NA

                    

NA

                     

NA

          


#>

 

4

 Balance… ei_bp fold… 

NA

                    

NA

                     

NA

          


#>

 

5

 Current… ei_b… data… 22.08.2023            22.08.2023             1992Q1      


#>

 

6

 Financi… ei_b… data… 22.08.2023            22.08.2023             1992Q1      


#>

 

# ℹ abbreviated name: ¹​`last table structure change`




#>

 

# ℹ 2 more variables: `data end` <chr>, values <chr>




# }